The Long and Windey Road
A downloadable game for Windows
Sometime in 2019 I decided to explore this simple concept: what if Lowly Worm from Richard Scarry's Busy World could do a sick flip?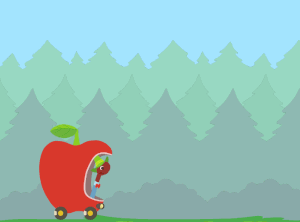 In the process I learned a lot about physics simulations, collisions, and what happens when all of those things are very angry at each other.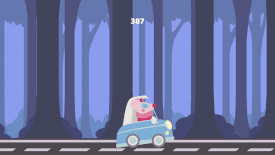 One year later I managed to produce 1 working stunting stage where you have 2 minutes to do as many sick tricks as possible, and 2 other very conceptual stages that don't really work.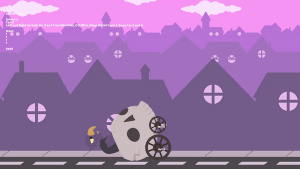 I've pretty much burned out on the concept at this point, but I wanted to share the fruits of my labor, so you too might experience the joy of making a clown mouse do a number of sick aerial maneuvers in a skull car.
Please note that this is just a working prototype; sorry for any big uh-ohs.
- Controls -
Change gears: left/right arrow keys
Hydraulics: Z and X
Nitro boost: C
Pause: 0
Download
Click download now to get access to the following files:
TLaWR - Test Build.zip
4 MB