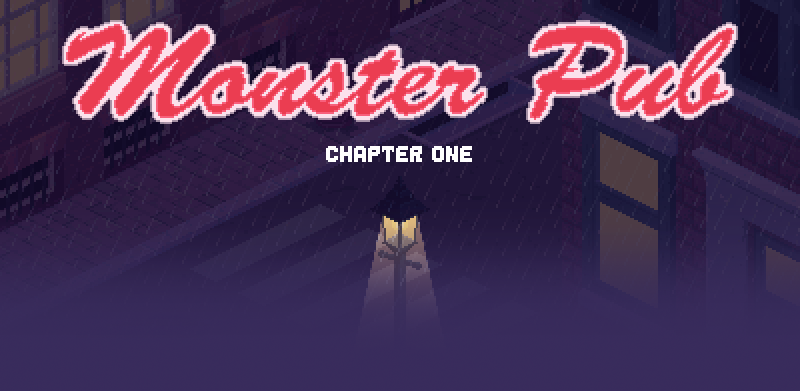 Monster Pub Chapter 1
Mac Version Now Available!
---
In anticipation of Chapter 3 releasing on 04/30/18, I have updated Chapters 1 and 2 and made the mac versions of the game (and demo) available! If you know someone who's been holding off on Monster Pub cause they only have a mac, this is a great time for them to catch up!!!
All the best,

Alex
Files
Monster Pub 1 v2.dmg
81 MB
Apr 18, 2018
Monster Pub Trial Version v2.dmg
81 MB
Apr 18, 2018
Monster Pub 1 v2.exe
69 MB
Apr 19, 2018
Monster Pub Trial Version v2.exe
69 MB
Apr 19, 2018
Get Monster Pub Chapter 1