Garbageland
Tales from the Dump #8 - Ruins Demo
---
Wow, it's been a while since I wrote one of these! I did the thing where I just worked a lot and didn't feel like talking! But now I've got news!!
The main update is that I've developed a new area: the Ancient Ruins! If you'd like to experience them firsthand, there's a short challenge gauntlet available for both Mac and PC! (Please look at the readme file if you plan to play on Mac!) Note that the gauntlet is a bit harder than typical Garbageland gameplay, with no save points. See how far you can get, and remember that you can always turn on Chill Mode if you just want to get through the whole thing!
The ruins feature all new blocks, enemies, sounds, and music, including some unique blocks that required changes to baseline code. For example, since the ruins are an indoor space, I thought I could make a trap-type block that can regenerate. These ceiling chunks presented a problem though, as you can see below: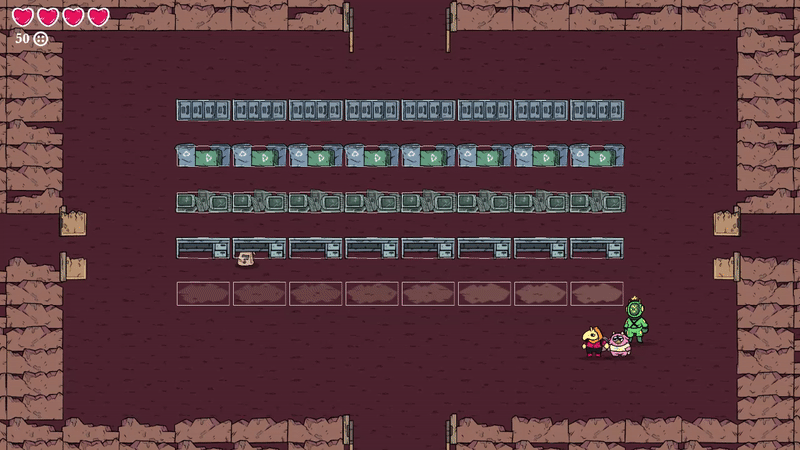 (Would you believe this is actually an improvement over how it looked initially?) Ultimately, I made changes to how blocks spawn in and what happens when things experience multiple collisions at once.
The recycling bins shown above explode into debris that slows the player down. This... also presented some challenges initially, when I gave them too much mass and no friction.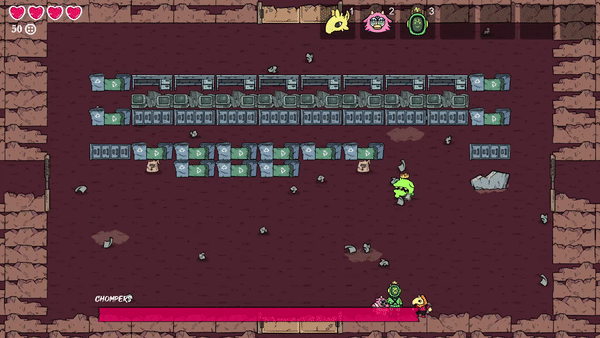 Eventually, with some tweaks, it finally started acting a bit more like trash.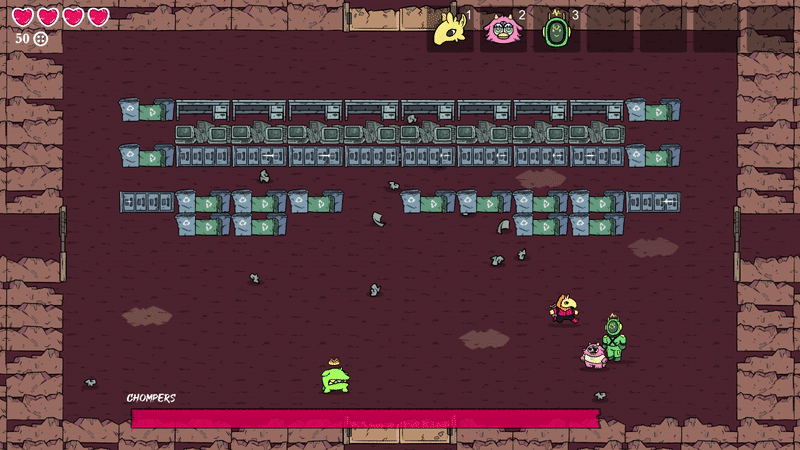 There's lots more to hear and see, but I think it's easier if you just experience it first hand! Give the demo gauntlet a try, let me know what you think!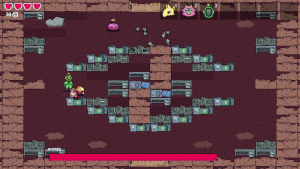 Ok, that's it, that's all I've got to say!!! Hopefully it won't take me another 6 months to write the next update!
BYE!!!!!!!!

Files
Garbageland Ruins Gauntlet (PC)
50 MB
Jul 11, 2021
Garbageland Ruins Gauntlet (MAC)
58 MB
Jul 11, 2021