Garbageland
Tales from the Dump #7 - Demo Dungeon!
---
Hello again!
Welcome to a new year, and new updates to Garbageland! Let's get right into it, because I have something exciting to announce - a Demo Dungeon is available for you to play! Right now!!! It's linked below, and also on the newly updated main project page.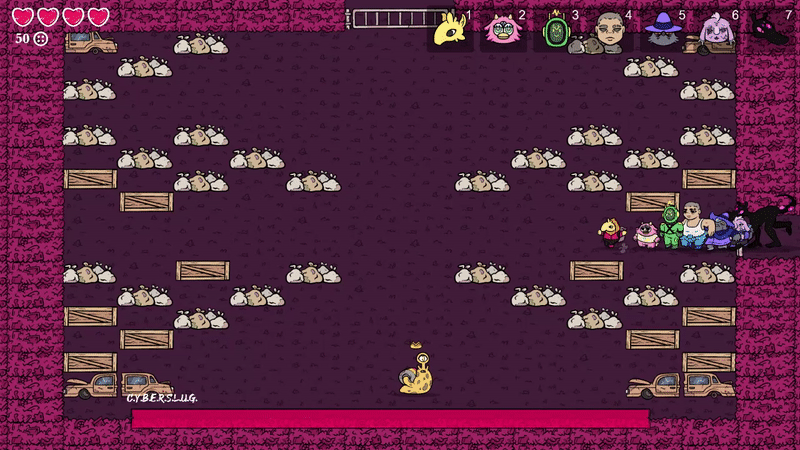 No big deal, just doing a cool trick shot in the demo, like you could be doing right now... >:)
The Demo Dungeon is essentially a preliminary draft of the first zone you explore in the full game, Junkyard 1-1. I also want to test ally skill interactions, so the demo is more like returning to the Junkyard later in the game, when you have everyone in your party.
If you play, I'd love to hear your thoughts and feedback! I've been testing it pretty rigorously with the help of some friends, but of course there's only so much we will notice. Thank you in advanced if you try it out!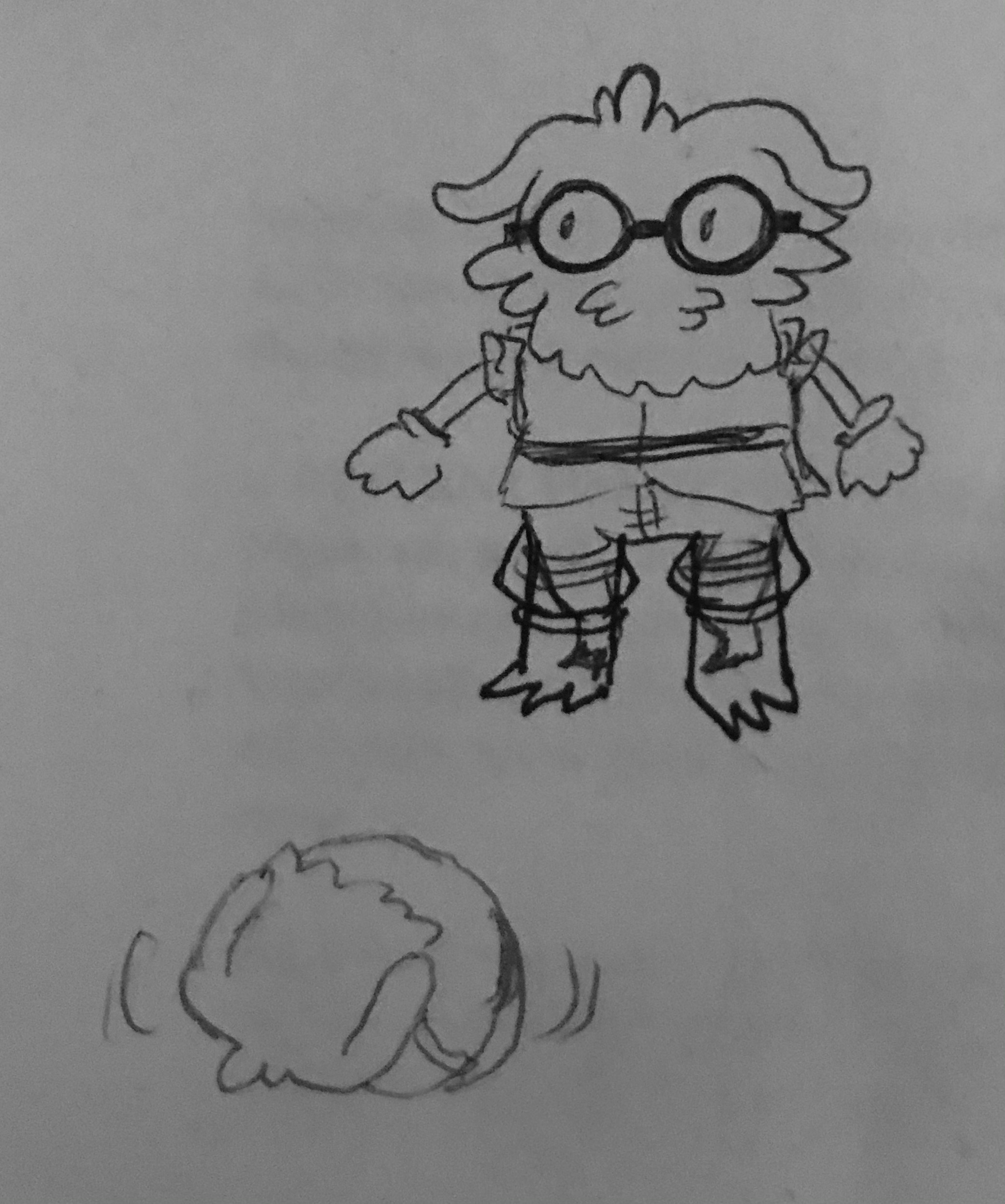 Early sketches of the Guys you'll meet in the demo.
Other Updates

Beyond bug/stress testing the demo, January was mostly dedicated to sound design! I'll be honest, this is probably my least favorite part of game development, because I always feel like I have less agency making sounds compared to the other parts of game dev. A lot of my "process" involves scouring Freesound for something that feels vaguely correct, and then blending it around in audacity for an hour until I don't hate it.
During a particularly frustrating evening of audio hell, one of my friends helpfully suggested I try finding some sound packs on itch. Lo and behold, some extremely good ones exist, at decent prices! Here's the two audio bundles I am using in Garbageland at the moment, along with my own Freesound mixology;
Ultimate Sound FX Bundle by Sidearm Studios
Super Dialogue Audio Pack by Dillon Becker
If you're looking for audio for your game, definitely check out what's on offer on itch! The selection is mostly geared toward 8-bit-style games, but there's definitely some super affordable gems in here!
Anyway that's it for now, please check out the Demo Dungeon and let me know what you think!

BYE!!!!!!!!!!!!!!!!

Files
Garbageland Demo Dungeon (PC)
33 MB
Jan 30, 2021